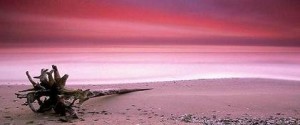 You can charge whatever you want as a Maryland unclaimed money finder!
The only provision in the Maryland unclaimed money act regarding Maryland unclaimed money finders states that any agreement to recover money that has been held for less than 24 months is unenforceable.
That's about it.
Maryland doesn't give much information on their website regarding unclaimed money or unclaimed money finders.
I had to contact them directly to get information.  One thing that stands out from what they sent is that the dollar amounts are not shown on their unclaimed money list.
I must say, they do have a very friendly and helpful staff.
Here is what they sent when requesting information:
"This is in response to your request concerning "Maryland unclaimed money finder" activities and/or obtaining a list of unclaimed property owners.
I'll begin by stating that there is no licensing requirement to engage in locating in this State.  Section 17-325 contains the only provision in Maryland's Abandoned Property Act which deals with these activities specifically.  It states that all agreements to pay compensation to recover or assist in the recovery of property made with 24 months of the date the property is paid or delivered to this office are unenforceable.
You may purchase lists of unclaimed property owners, but I add a very important note of caution.  Section 10-617 (f) (2) of the State Government Article of the Annotated Code of Maryland requires a denial of inspection of the part of a public record that contains "information about the finances of an individual, including assets…".  While lists of names and addresses may be purchased, for example, this statutory provision requires us to excise any information which purports to state the value or description of property.  Such information would not be denied if requested by the owner or a duly authorized agent.
Lists would be available on computer print outs or tapes.  For information on fees, I have enclosed a copy of the Comptroller's Fee Schedule."
Basically, what they are saying is what I summed up above.
As for the fees for the list, that is a little confusing:

They say there is a base fee of $500 per request, then .05 for each additional request over 10,000 requests.
Then there is a charge of .05 per request subject to a minimum $225 charge.
If you want to read the whole Maryland unclaimed money price list be my guest, but it seems like you're spending a lot of money on a list that has no dollar amounts.
It turns out to be a crapshoot.
My advice if you live in Maryland and want to become an unclaimed money finder…just look in other states.
For example, we're in New York.  However, we don't search in New York unless requested to by friends or family because there is no dollar amount listed.
Instead, we look in places like Alaska, Colorado, California, etc.
I am suggesting that you do the same.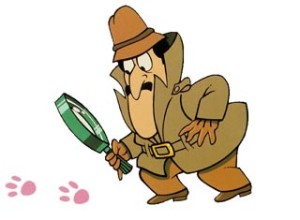 If you are interested in becoming a Maryland unclaimed money finder, or a finder for any other state(s), and would like to learn more about this great opportunity, please click here.