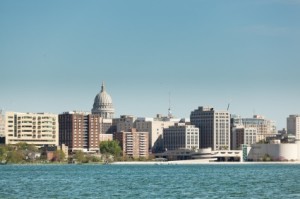 You can charge up to 20% commission as a Wisconsin unclaimed money finder.
Wisconsin calls unclaimed money finder "heirfinders" or "locators".
The statutory and agency requirements for finding unclaimed money in Wisconsin is listed below:
1. The locator fee is limited to 20% of the value of the property.
2. Agreements to pay compensation between locators and any owners/heir are not enforceable until 12 months after unclaimed property was reported to the State Treasury.
This is good to know as most states require unclaimed money to be held for at least 24 months before being allowed to locate the owners for a fee.
3. Any agreement to locate, recover or assist in the recovery of property presumed abandoned which is entered into by or on behalf of the owner of the property must:
(a) Be in writing
(b) Include the notarized signature of the owner
(c) Include the owner's name, present address and social security number
(d) Include a description of the property
(e) Include the value of the property
(f) Include a statement of the fee or other compensation to be paid by the owner, which may not exceed 20% of the actual value of the property recovered.
(g) Include a clear and prominent statement disclosing the name and address of the holder and that the property is in the custody of the Wisconsin State Treasurer.
4. Every claim filed with the State Treasurer of Wisconsin must include the following.
(a) Their official claim form containing the notarized signature of the owner
(b) A signed and notarized contract that contains all the information described in item (3) above.
(c) Documentary evidence of ownership
A claim will not be considered filed unless all of the above are completed.
5. Payment will be paid directly to the owner and the locator will be responsible for collecting fees from the owner.
Please click here if you would like to print this Wisconsin unclaimed money finder summary from the State Treasurer of Wisconsin.
Please click here to view the complete Wisconsin unclaimed money act (not just becoming a Wisconsin unclaimed money finder).
Wisconsin sells their unclaimed money list for $150. You can get the order form here.
There is a way for you to view records without purchasing the list, it just takes a little longer.
You can go to the Wisconsin unclaimed money search and enter a few letters of a last name.
Let's just say you enter "Bard" (if you enter "Bar" the search engine will tell you that too many names will come up, so add an extra letter).
Now, I'm just using "Bard" as an example. You can use any combination of letters.
Once you do that and hit "search" all of the names that contain the letters "bard" will come up.
On the right you will see amounts showing either:
less than $10
between $10-$100
between $100-$1000
more than $1000
You can go to any one of the names and click on "add to my claim", but I like to go to the biggest and see what's behind "more than $1000".
When you do that you have a choice to keep looking with "find another property" or "create my claim form now".
When you click on "create my claim form now", you are brought to another screen asking for a little bit more information on yourself.
You have the option to click on "I am a locator". Once you do that, you are then brought to another screen to fill in the address, email, and phone information.
You can put your own email in if you do not have the claimants yet. For the address, you can use the search methods we use using any of the online search sites and enter the correct address.
Then, you are ready to print up a claim form and you can see the exact amount of money being held!
Give it a shot and see how much money you can find.
If you don't want to go through all of that, you can always order a list, or you can do that for a while and then order a list with the money you've made on commission from doing it this way.
If you do order a list and charge a 20% commission, you will only need to find someone with $750 being held to get your money back.
We only like to charge 10% here, so you would need to find someone with $1500 being held to get your $150 back. Again, not a crazy amount.
Hopefully just using the search box on the site will give you an idea of how much you can collect as a Wisconsin unclaimed money finder.
Recently, someone called me asking questions about becoming a finder in Wisconsin.
He was surprised when I told him we only charge a 10% fee even though you can charge up to 20% in Wisconsin.
Please take a look at the below video and you will see why I think it is a good idea to charge 10%:
This couple felt that 20% was too high a fee to pay. I bet if the finder company offered a 10% fee the couple would have accepted it.
That would have been an easy $1300!
You have to put yourself in the claimants position and ask yourself what you would do in the same situation.
I know from experience that most people feel that 10% is more than fair and have no problem paying that fee.
There is plenty of money in Wisconsin and plenty of people that don't know about it.
Check out this video for more:

Here, thousands of notices were sent out to veterans and and only 10% responded. 10%!
People need to be convinced that they have their own money being held for them!
The State might not be too convincing, but we'll show how to get the owners to respond to you so you both get money!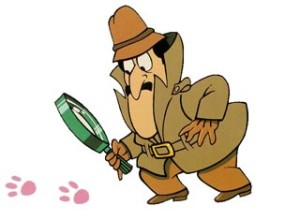 If you are interested in becoming a Wisconsin unclaimed money finder please go to the opportunity page to learn more.