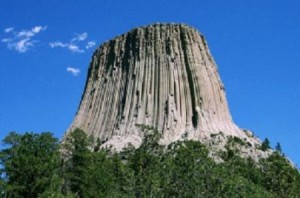 You can set the fee at whatever you would like as a Wyoming unclaimed money finder.
However, I don't suggest that you go crazy and charge something like 50% because it may be difficult to get clients.
If you want to try 25-30% and have them negotiate down to something like 20%, I think that is fair for both parties.
We're happy charging our normal 10% fee.
Wyoming has a couple of informative brochures on their site regarding Unclaimed Money and Unclaimed Money Finders.
Wyoming calls them "heirfinders".  The information from those brochures are on this page, but I have provided links to them below if you want to see then on the official Wymoning site.
What is an unclaimed money finder?
An unclaimed money finder, also known as a third-party tracer, is someone who charges you a fee to find your unclaimed property.
Wyoming Unclaimed Finder Law
The State of Wyoming does not charge a fee for returning unclaimed property to you. Signing an agreement to have a third-party tracer assist you in recovering unclaimed property may entail the payment of substantial fees.
Such an agreement is unenforceable if it covers property which has not been in the state's custody for 24 months.
Also, an agreement is unenforceable if the property is scheduled to come to the State within 12 months, whether or not the property remains in the possession of the company or entity (holder) until the reporting date.
What is unclaimed property?
Unclaimed property can be any financial asset, including unclaimed savings and checking accounts, unpaid wages or commissions, stock, uncashed dividends, customer deposits or overpayments, credit balances, refunds, money orders, travelers checks, paid-up life insurance policies, etc.
Is a money finder required to have a license?
A license is not required in Wyoming; however, there are some standards that a money finder must follow in order to research Wyoming accounts.
Do other states have unclaimed finder laws?
Yes, most states have regulations regarding finders.
What percentage of unclaimed property is third party tracer legally entitled to if I sign a contract with them?
Wyoming has no cap on the percentage fee charged.
What should I do if a tracer contacts me?
Contact our office for assistance.
Do finders outside the State of Wyoming have to obey Wyoming standards and laws?
Wyoming standards and laws pertain to all finders when Wyoming is the custodian of the unclaimed property or when the property is scheduled to come to Wyoming.
How long must an account be dormant before it is considered unclaimed?
As a general rule, most property is determined to be unclaimed if it has been inactive for five (5) years.
Unclaimed property owner information is not available for public inspection until 24 months after payment or delivery. The names on the website are owners who have $10 or more due them and their property has been held by our office for more than 24 months.
Who may claim unclaimed property?
The owner, executor/trix or the direct heir of the estate if an owner is deceased can claim the property.
What happens to unclaimed property that remains unclaimed?
All unclaimed assets remitted to Wyoming are held in perpetual custody until the rightful owner or their heirs claim those assets. The owner maintains the right to claim the property and this right is never lost.
What is the responsibility of the Unclaimed Property Division?
The Unclaimed Property Division administers one of the most important consumer protection laws in Wyoming – the Uniform Unclaimed Property Act.
The Wyoming legislature realized that it was unfair for a company or individual (holder) holding unclaimed property to profit from the use of money that belonged to others.
The Act was created as a consumer protection law designed to collect, safeguard and return lost or forgotten property to its rightful owner.
There is no cost to inquire about or receive Wyoming unclaimed property.
The above information can be found on a printable brochure on the Wyoming Unclaimed Property site at: http://treasurer.state.wy.us/pdf/2006heirfinderbrochure.pdf
Here is some more information on unclaimed money from the official Wyoming site:
What is a "finder"?What if I am contacted by a "finder"?
A "finder," sometimes known as an heirfinder or researcher, is an individual who will attempt to reunite an owner with his or her unclaimed money for a fee.
Fees and procedures vary considerably.
The Unclaimed Property Division is aware of many finders working throughout the United States.
The majority of these finders are responsible and work within the law.
However, there are many scams associated with unclaimed property.
We urge you to be cautious before signing any agreement.
Do not pay an advanced fee for researching services.
If the property is in the Unclaimed Property Division's custody, it is available to you FOR FREE.
The additional above information can be found in a printable brochure on the official Wyoming Unclaimed property site at: http://treasurer.state.wy.us/pdf/2006generalbrochureweb.pdf
One thing I would like to address concerns this question found on the Wyoming Unclaimed Finder page:
What should I do if an unclaimed money finder contacts me?
Contact our office for assistance.
Most people don't even know they have unclaimed money being held for them, so how would they know to contact the office?
Our package shows you how to let people know they have money being held without specifically telling them where it is.
Most people would much rather you help recover it, than try to figure out where it is themselves.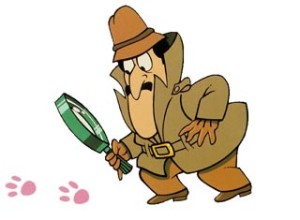 If you are interested in becoming a Wyoming unclaimed money finder please click here for more information.