In Fiscal Year 2010, over $22 million dollars in unclaimed money was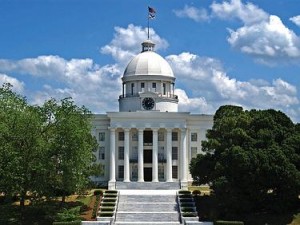 returned to its rightful owners or their heirs in Alabama. $22 million dollars sound like a lot of money to have been returned in one year.
However, there is currently more than $400 million being held by the State.
$22 million is only about 5% of $400 million. Obviously the state cannot do it all themselves.
That is where unclaimed money finders come in. Unclaimed money finders locate people owed money by the State and help reunite them with their unclaimed money.
These people aren't difficult to find. They're not hiding, they're not criminals, they are just normal people like you and me that don't know that they have money being held for them.

Once you help them get their money back, you can charge them a commission which is usually a percentage of what they have gotten back. In Alabama, there is no limit to the amount of money you can charge for your commission.
If you want to become an Alabama unclaimed money finder, they make it pretty easy for you. There is only one paragraph dedicated to it in their Unclaimed Property Act documentation (summarized below):

Section 35-12-93: Agreement to Locate Property
"An agreement by the owner with the primary purpose of locating, delivering, recovering or assisting in the recovery of property is enforceable only if the agreement is:
in writing.
signed by the apparent owner and must clearly set forth the nature and value of the property before and after any fees or compensation, and the services to be rendered.
unenforceable if it was entered into during the period of time commencing on the date the property was presumed abandoned and extending to a time that is 24 months after the date the property is paid or delivered to the Treasurer. An agreement which provides for unconscionable compensation is unenforceable except by the owner."
To view the whole Alabama Unclaimed Money summary click here: Alabama Unclaimed Property Act
Here are some facts regarding Alabama unclaimed money:
There are currently over 3.4 million properties currently available to be claimed worth over $365 million.
Since 1996, residents of Jefferson County, Alabama alone have received payments of over $32 million from 61,785 claims.
The average amount paid per claim for 2008-2009 was $1,664.20.
The average amount paid per claim since 1996 is $508.53.
The below question is taken from the Alabama unclaimed money website:
I received information from a company that said that they could help me get my property for a fee. Should I use them to help me file a claim?
Answer: No. These companies can not do anything for you that you can not do on your own for free. There is no charge for the services that the Treasurer's Office provides. Our staff will be happy to assist you with your search and claim for free.
That's all well and good if you know you have money or you know where to look for it, but what about the millions of people that don't know they have unclaimed money waiting for them?
As an Alabama unclaimed money finder, there is no limit to the fee you can charge to recover.
If you charge a reasonable 20% on the average claim of $1664, that's an easy $332. If you only found one of those a day five days a week, that would be $1660/week. That's over $80,000/year!
Do you think you could find one person a day with 3.7 million to choose from?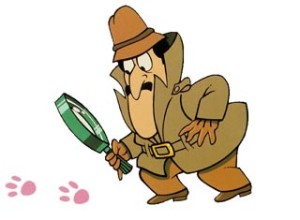 Click here if you are interested in becoming an Alabama unclaimed money finder.