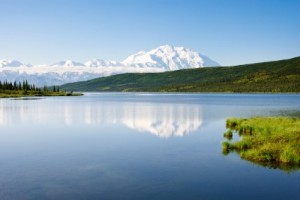 Did you know that Alaska has a page on their site dedicated to unclaimed money finders?
They call them "fee finders". Fee finders help locate people owed unclaimed money and help them get the money back. In return they charge a commission (fee) based on the amount of money that they got back
In Alaska you can charge up to 20% commission if the amount is $500 or less. If it is more than $500 you can charge up to 10%.
Before you read the laws below, let me just show you how easy it is to become an unclaimed money finder in Alaska!
Alaska is a great state to work with because most people don't even think it exists as far as unclaimed money is concerned because it is so far away. However, it is as close as a phone call or a stamp on a letter. It's so simple to find unclaimed money in Alaska, I can show you in just a few easy steps!
First
, you need to go to the
Alaska Unclaimed Property
page.
Second, click on the Fee Finder Information link and then click on the link at the bottom of the page that says "ZIP file (2014 Fee Finders List)". This will open a pop-up window that says "Open", "Save", or "Cancel".
Third, Click on "Save" and save to your desktop (or anywhere you would like). This will bring up the Alaska Fee Finder excel spreadsheet. This is the latest list and will show you everyone owed unclaimed money in Alaska.
Fourth, pick any property on the list that you may want to help return to the rightful owner.
Fifth, Now go to www.missingmoney.com , type in the first name, the last name, and AK (for the state of Alaska) and see if that property is listed.
Sixth, compare the property number on the missing money page to the property number on the Alaska Fee Finder spreadsheet.
If the numbers match, you know that that money has not been claimed yet and you can go after it!
Now just use the methods in the Unclaimed Money Finder Training Manual to locate the owner, call them (or send them a letter) and help them collect their unclaimed money (and you collect your fee)!
You can see how in just a few easy steps you can locate unclaimed money, verify that it has not been claimed yet, and help the owner collect it while collecting your fee. This is one of the easiest and greatest businesses to get into!
The below information relates to the unclaimed money finder information from the Alaskan website. Unclaimed money finders in Alaska are called Fee Finders.
Fee finders or (heir finders) are people who have, through public information laws, obtained a list of people who have unclaimed property on file with the State of Alaska. There are no special requirements or licenses needed in the State of Alaska. (Some states require bonding and an investigator license.)
If you have been contacted by a fee finder you should attempt to locate your property on your own before signing a contract. Check through old tax records for accounts that may have been forgotten. Stocks, mutual funds and other long-term investments are often targets for fee finders. You should contact unclaimed property offices in the states where you have lived before.
The National Association of Unclaimed Property Administrators' (NAUPA)
web site contains information about each state's unclaimed property laws as well as a listing of other states that have searchable databases.
Alaska Fee Finder Agreements
The State of Alaska's Unclaimed Property Act has a provision that addresses fee finders' contract conditions and allowable fees. A contract must be in writing, not exceed six months, specify fees to be charged, state the nature and value of property and the value of the owner's share after the fee is deducted. The fee or compensation must not exceed the limitations below.
A contract that does not meet the statutory guidelines is unenforceable.
Fee Finder Limitations
The fee or compensation must not exceed the following:
* Property equal to or greater than $500 can not be charged a fee in excess of 10% * Property less than $500 can not be charged a fee in excess of 20%
A contract that exceeds the above limits is unenforceable.
Any collection and payment disputes are limited to the contractual parties.
List for Fee Finders
Periodically, the State of Alaska compiles a list of unclaimed property with a value of $100 or more. The list is available at no charge. To download the list you'll need two files: the README.PDF and the ZIP file (2012 Fee Finders List). If you have any problems, questions and/or comments about downloading, installing or using this software please refer to the README.PDF.
The Department of Revenue works directly with the owner(s) to process their claim. The owner may be asked to provide various information such as current and former addresses, phone number, birth date, etc.
Fee Finder Claims
Alaska used to be a great state to work with. They used to be a very finder friendly state and it was easy to get updates and information on a claim.
That is not the case anymore as they have added the below information:
The Department of Revenue works directly with the owner to process their claim. The Department will not disclose nor discuss a claim with a fee finder. Misrepresenting, or impersonating an owner will not be tolerated.
Sec. 11.56.210. Unsworn falsification.
(a) A person commits the crime of unsworn falsification if, with the intent to mislead a public servant in the performance of a duty, the person submits a false written or recorded statement which the person does not believe to be true
(1) in an application for a benefit; or
(2) on a form bearing notice, authorized by law, that false statements made in it are punishable.
(b) Unsworn falsification is a class A misdemeanor.
This isn't to say that Alaska still isn't a bad state to make money in. You can still make money but the staff isn't going to give you information so you will have to rely on your claimant to give you information.
Believe or not, but most people are honest and they are happy that you are not scamming them and they actually got their money, so there shouldn't be an issue there.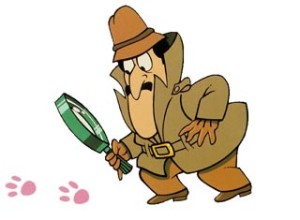 If you would like more information on becoming an Alaska unclaimed money finder please click here