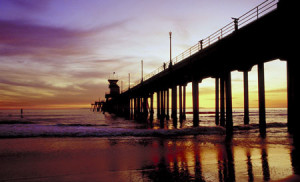 Below you will find the most common California Unclaimed Money Finder FAQ's:
Am I required to be licensed?
No. California Law does not require you to be licensed.
Do I need to notify you that I am a California Unclaimed Money Finder or run a Finder Service?
California strongly encourages you to contact the State Controller's office if you are an unclaimed money finder or run an unclaimed money finder service. When you notify them, they will send you a copy of their
Standard Investigator Agreement which they highly recommend you use, filing instructions, and a supply of unclaimed money finder claim forms. Using their material and following their instructions for unclaimed money finder claims will help ensure that your claims are processed in a timely manner.
Do I need to notify you when I hire or terminate the employment or staff?
Yes. California asks that you notify them of all changes to your business. This includes notifying them of staffing changes and providing them with the identification and contact information of all persons authorized to represent your business.
Do I need to register my business with the California Secretary of State?
Yes. If you are operating under a business name, you need to register with the
California Secretary of State
Does the State Controller's Office provide training on becoming a Finder?
No. The State Controller's Office does not offer training for Finders.The
Investigators Handbook
has been prepared by our office for investigators to use as a reference.
Will I receive a letter that identifies me as an "official California unclaimed money finder" with the California State Controller's Office?
No. California retains your Finder information in their records to allow them to better serve you and your claimant(s). You will receive a letter from them confirming that they received and processed your information.
Will the California State Controller's Office issue me a "finder number"?
No. The California State Controller's Office does not issue "finder numbers"
Are there restrictions on what I can charge a client?
Yes. It is against the law for Finders to charge a fee greater than 10% of the value of the property that is returned to the owner or their heirs. This fee includes all services connected to returning property to an owner.
(California Code of Civil Procedure Section 1582)
There is no fee restriction for a County Probated Estate claim. For more information, refer to the Estates of Deceased Persons Escheated Funds from County Treasurer Offices in the
Investigator Handbook
Can I create my own Agreement?
California strongly recommend you use their
Standard Investigator Agreement. This agreement is designed to meet all legal requirements. If you create your own agreement, it MUST meet all of the same legal requirements.
California is not able to process claim packages for Finders whose Finder Agreements are not in compliance with the law. Non-standardized agreements cause delays in the evaluation process because they must ensure the non-standardized agreement conforms with the
California Code of Civil Procedure.
If your Finder Agreement does not meet all legal requirments as determined in the law, your investigator agreement will be rejected and the claim packages will be returned to you.
Does the Standard Finder Agreement form need to be notarized?
No. You are not required to notarize the Standard Investigator Agreement. California requires valid signed documentation that your client has agreed to allow you to submit their claim on their behalf.
However, Claim Affirmation Forms may need to be notarized depending on the value and type of property.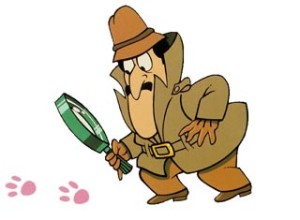 Click here if you are interested in becoming a California unclaimed money finder.