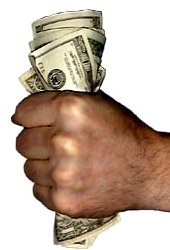 The following story is from KATV in Little Rock, Arkansas.
The claimant recovered over $200,000, yet he thinks it's immoral that he was charged for it!
Meanwhile, if the finder didn't contact him, he would still have no idea that the money was waiting for him!
UPDATE JUNE 2015 – Well KATV took down the video I had on here.  You can still read the full text below.  The plain text is from the video and the bold text in italics are my comments.  Here is the link to the story on their site, but you can see the video is disabled.

Decades ago a Fayetteville man was named in an inheritance he knew nothing about.  Again, had the finder not contacted him, he still wouldn't know anything about it.
Recently a professional finder contacted him and said that, for a fee, he would help him collect nearly a quarter of a million dollars. He happily paid $23,000.00 (10%) to collect $207,000.00.  10%, not an outrageous percentage and keeping within the law.
But he easily could have claimed it all.  Yes, if he had known about it which he didn't!
There are national companies that search state data bases looking for people who have unclaimed cash or property. You can pay them to help you claim what is yours…or you can claim it yourself.  You can claim it yourself if you know about it!
When James Dunbar changed jobs, he left more than memories and co-workers behind. "I used to work at…I worked at a different place than I am now," explains Dunbar. "And when I left I was fully vested in my life insurance there. And unbeknownst to me I had some money coming to me."
Dunbar got a letter in the mail alerting him to the fact that there was property or cash of his waiting to be claimed. The finder would help him do just that…for a fee.  Does this reporter get paid for his job, or does he do it for free? "
You don't have to pay anything to get your unclaimed property," says State Auditor Andrea Lea. "You don't have to contract with someone. If a finder contacts you then get on our web site or call us directly on our 1-800 number and ask us and we'll walk you through the process."
The state auditor's office stores property from old safety deposit boxes…stuff like gun collections, jewelry, silver…even human remains. Most of the $280 million in unclaimed property though is cash, stocks, bonds or forgotten policies like Mr. Dunbar's. He says the process of collecting is easy and fears rightful owners, particularly the elderly, are easy marks for finders.
"It's not illegal but from what I understand it is immoral," says Dunbar. "And that's my feelings on it."  He thinks it is immoral as he collected over $200,000 that would still be sitting there if he had not been contacted by a finder.
You can visit the state auditor's web site and easily search your name or any name. A search of "Jason Pederson" didn't find anything but a search of Jason's wife's name did find some forgotten U-Promise certificate worth between $10.00 and $100.00 waiting to be claimed.
Even though he is the one who searched his wife's name Jason says it would be unwise…if not immoral…to try and charge her a finder's fee.
The bottom line is finders provider a service just like any other business. 
The amount of unclaimed money being held by the states is growing every year. 
The states just cannot keep up with it. 
With a handful of state office workers getting paid the same whether they return $1,000,000 or $100 the numbers are going to continue to grow.
Unless finders get involved, there are going to be many more people with $200,000 or more coming to them that will never collect it.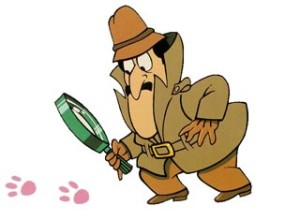 Please click here if you would like to learn more about becoming an unclaimed money finder.