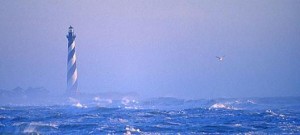 There are two different categories regarding a North Carolina unclaimed money finder:
Anyone that requests information about unclaimed money and then tries to find the owner of that money and charges a fee is a Finder.
Anyone that makes an inquiry about unclaimed money being held on behalf of and/or by request of the owner of the money is a Locator.

So, basically a Finder does not know the owner of the unclaimed money. He or she gets an unclaimed money list, finds an amount on it to go after, finds the owner and then puts in a claim to retrieve the money.
A locator is someone that has been contacted by the owner to help recover unclaimed money that they already know about, or have a good idea that it is being held.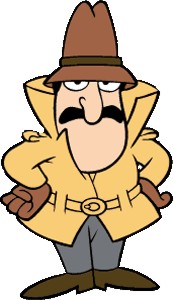 There are distinct differences between a Finder and a Locator, the main one being that a Finder must be a licensed private investigator.
I know most people reading this are interested in the North Carolina unclaimed money Finder information.
One thing I would like to make clear, just because you live in North Carolina does not mean you cannot look for money in other states.
For example, we are in New York. I do not look for unclaimed money in New York unless a friend or family member asks me to because New York State does not give the dollar amounts on their unclaimed money finder list. This is one of the reasons New York State has the highest dollar amount of unclaimed money being held out of all of the states.
Instead, we look in Alaska, California, Ohio, to name a few states. If you live in North Carolina, and you're not a private investigator you can still search for money in these states and many other states as well.
If you are interested in becoming a North Carolina private investigator, you can check out the North Carolina Department of Justice's website and see if you meet the requirements or what you need to do to meet them.

If you are or become a North Carolina private investigator, and then become a Finder, there are certain requirements that most be followed:
You must fill out the North Carolina Unclaimed Money Finder Registration Form and submit a $100.00 annual registration fee by cashiers check or money order. (That part just kills me. You're helping them out by finding people they're holding money for and they're charging you to do it!).
If registration is approved, a list of North Carolina unclaimed money can be purchased for $80.

Also, there are several rules to follow regarding the North Carolina unclaimed money finder agreement.
An agreement is only enforceable if:
It is in writing
Contains the notarized signature of the owner
Describes the unclaimed property
States the fees and costs for services
States the value of the property before and after the fee or other compensation has been deducted, and discloses that the property is being held by the NC Department of State Treasure's Unclaimed Property Program.One other important rule:
The total fees and costs cannot be more than one thousand dollar ($1000) or twenty percent (20%) of the value of the property recovered, whichever is less.

All of this can be found in the North Carolina Finder Locator Package from the Dept. of State Treasurer Unclaimed Property / Escheats Division.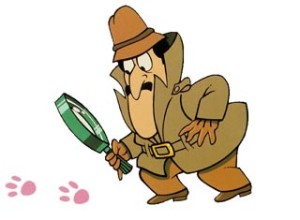 As I mentioned earlier, just because you live in North Carolina does not mean you cannot search for unclaimed money in other states.
If you meet the requirements for North Carolina, plan on becoming a private investigator, or if you are interested in finding unclaimed money in other states, please click here