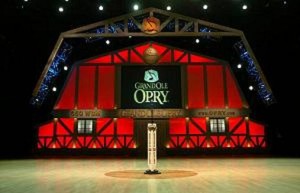 You can charge up to 10% as a Tennessee unclaimed money finder. 
The Treasury Department Division of Unclaimed Property does not regulate who can be an unclaimed money finder in Tennessee.
Unfortunately, the Treasury Department doesn't make decisions on unclaimed money finders.
That is handled by the  State of Tennessee Department of Commerce and Insurance administers the Tennessee Private Investigation and Polygraph Commission.
The Tennessee Private Investigation and Polygraph Commission has ruled that an unclaimed money finder must be a licensed private investigator.
If you are not a licensed private investigator you will need to contact their office at (615) 741-4827 or http://www.tennessee.gov/commerce/boards/pi/index.shtml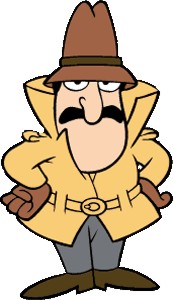 However, just because you live in Tennessee, it doesn't mean you can't become an unclaimed money finder for other states.
It's a great business that not too many people are aware of. There are millions of people owed billions of dollars in just about every state in the United States.
Take a look at the unclaimed money state laws page and then click on any of the states listed there. You will see an excellent opportunity to make money with this unique business.
If you are interested in becoming a Tennessee unclaimed money finder, or if you are already one, then the information below is for you.
Unclaimed Money Finders Fees and Contracts
Once you have located someone whose name is listed as having unclaimed property, a contract should be executed between yourself and that person.
The contract must state that the Tennessee unclaimed money finder will charge no more than 10% of the value of property recovered or $50, whichever is greater.  All contracts must be approved by the Unclaimed Property Division as stated in TCA 66-29-122.
Submitting a Claim
Once  you locate the owner you are not to imply or infer that you are an employee of  the Division of Unclaimed Property or contracted to work with the Division of  Unclaimed Property.
Before you submit  the claim to the Division of Unclaimed Property there are several items that are required before they will pay a claim.
Listed below are the items we will need with  every claim:
Documentation that you are a  licensed private investigator with Tennessee Private Investigation and Polygraph  Commission.
A contract signed by both the claimant and the  finder.  It must list the  owner/claimant's phone number and address as well as the finders phone number  and address.
The contract must list the  amount the  finder is charging the owner with the dollar amount as well as the  percentage.
A claim form must be signed and notarized by the  owner/claimant.  The address on the claim  form is where we will mail the check.   All payments will be made directly to the owner/claimant and it is the  Tennessee unclaimed money finders responsibility to collect their fee from the owner/claimant.
The owner/claimant must provide some documentation  of their address on the claim form where the check will be sent. (Examples  include a copy of a bill or drivers license)The owner/claimant must provide a copy of  identification.  (Examples include a copy  of driver's license or voter's registration card)
The owner/claimant must provide documentation of  their social security number.  (Examples  include a copy of their social security card or a payroll stub with their  social security number on it)
Documentation the funds being held belong to  the claimant.
If you would like to learn more about becoming an Tennessee Unclaimed Money Finder please click here